Michael B. Ellman, M.D.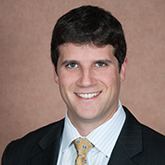 Michael B. Ellman, M.D.
Dr. Ellman is a board-certified fellowship-trained orthopedic surgeon who specializes in hip arthroscopy, hip preservation and sports medicine at Panorama Orthopedics & Spine Center in Denver, Colorado. Dr. Ellman founded and currently serves as the Co-Director of the Hip Preservation Center at Panorama. He is widely recognized as an expert in the field of hip arthroscopy and preservation.
Dr. Ellman has developed and published multiple surgical techniques focused on the arthroscopic treatment of complex hip disorders, and regularly teaches orthopedic surgeons from across the globe how to perform these procedures in a safe and successful manner. Dr. Ellman also lectures at regional, national and international meetings yearly and has published over 60 research articles and 20 book chapters in the peer-reviewed orthopedic surgery literature.
As a leader in the field of orthopedic surgery, Dr. Ellman is an active member of the International Society for Hip Arthroscopy, the Arthroscopy Association of North America, the American Orthopaedic Society for Sports Medicine and a fellow of American Academy of Orthopaedic Surgeons. In 2016, he was named a "Top Doctor in Orthopedic Surgery" in Denver by 5280 Magazine.
Dr. Ellman received his undergraduate and medical degrees from the University of Michigan in Ann Arbor. He completed his residency at Rush University Medical Center in Chicago, during which time he received the AAOS Baxter Healthcare Award for research excellence in the field of hip preservation in the adolescent and young adult. He completed his fellowship training at the Steadman Clinic in Vail, Colorado, during which time he trained under world-renowned experts in the field of hip, knee and shoulder arthroscopy.
As an avid sports enthusiast, Dr. Ellman currently serves as a consultant for the US Olympic Ski and Snowboard teams and is a team physician for Denver University athletics.